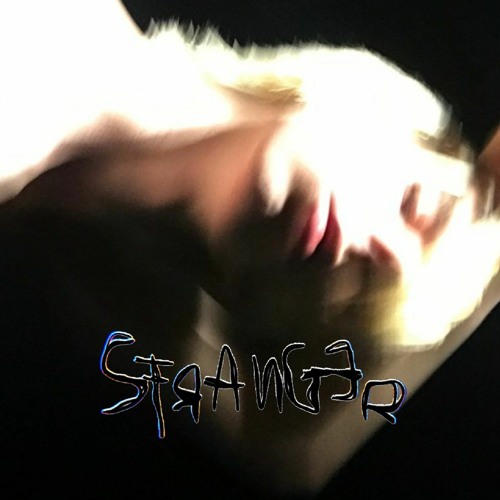 Stranger by CityTronix (2020)
Embarking on a new sound which carries heavy pop tropes, a SoundCloud-only release, which entails a bold guitar hook that shimmers brightly throughout the choral arrangement with delays that are so intelligable it performs a hypnotic effect, mere vocal recordings, some underlying synthwork, and drums samples of the band 'Spooky Tooth'. Click on the image to listen in.
Activia Frenz Vol. II (2020)
I partook in a compilation release with 'Glare Thru Glass', and with the likes of Kai Whiston, Iglooghost, Slugabed and many more. This 24-track LP is up for grabs though donations are also welcomed. The release wholefully revels in moments of sound play, other times a little bit of satire, but all in all encompassing a rich diversity of genres and incredibly colourful sound design. Click the image to visit the Bandcamp page!
Greenhouse Grenade by CityTronix (Released in 2019, Distributed in 2020)
Greenhouse Grenade is an electronica track I created and released initially via SoundCloud, thereafter - after some time - I distributed the track on 3rd March on all major services and platforms. Unlike many other songs, this one particularly utilised more hardware equipment such as the D-50 roland synthesiser that I'd recorded and using more outboard equipment, it is by far one of my most cherished pieces. Click on the image to choose your preferred platform to listen!
Whisper (Klahrk & CITYTRONIX Remix) by Himera & Jel: The Digital Dream Girl [2020]
An official remix with Klahrk, released and premiered on 28th Feburary 2020 via SoundCloud. We initiated this project circa October 2019. The piece contains heavy tropes of Jungle music, with bombastic kicks underneath sprightly breakbeats throughout, vocals that shear, shrill pad-like atmospheres, there's no denial in the fact that sonic exploration is being retained sonic, with elements of sound programming involved. Click the image to tune in!
Never Decay Compilation Vol. 1 (2020)
Never Decay is a project label founded by THEY-RA, shortly after the election in the UK in order to raise funds for homelessness within the LGBTQ+, etc. Mine and Klahrk's song 'Plastic Womb', is due to be released on 31st January amongst others such as onlytom, SHE Spells Doom, India Jordan, Alex Index, Lighght and many more. The proceedings from this compilation will go towards The Outside Project. Click to read more info and listen to the premiere by Teya Logos & Lvers.
As featured on Fango Radio's 'We Will Fall' monthly mix series; Zuli's residency on NTS', guest appearance by Kornet.
Guest Mix on Madjestic Kasual
I crafted a mix for Madjestic Kasual's bi-monthly 'A Mix' series. This features original and unheard cuts, bootlegs and edits - from artist such as Sinjin Hawke and Zora Jones, NKC, Sega Bodega, Oli XL, Smerz, ANOHNI and more... Tracklisting can be found on the image provided. Click to listen in!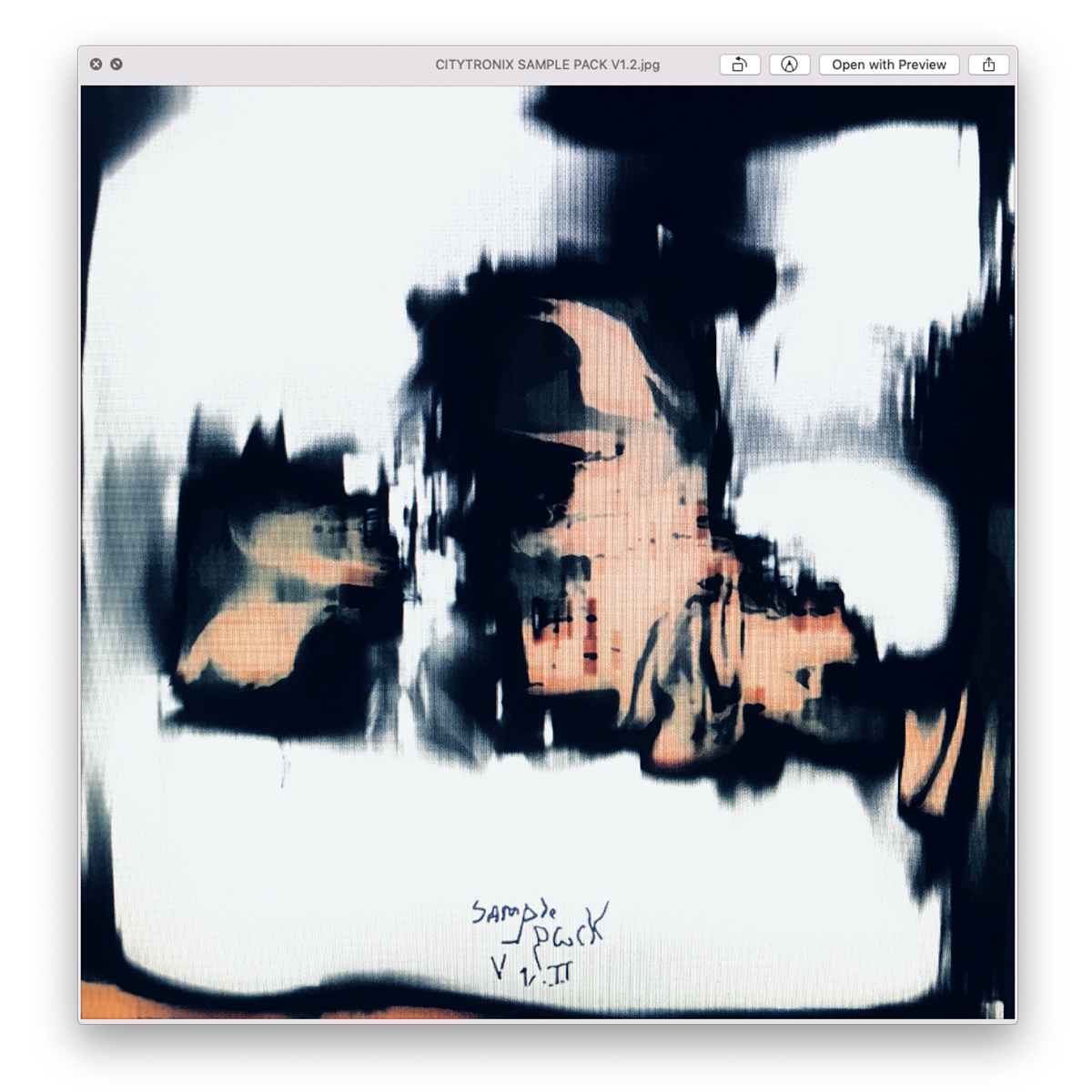 Sample Pack V 1.2 (2019)
My second sample pack release as a follow up to it's predecessor, featuring more extensive library of sound for music producers and artists to use in any fashion possible! In addition to this, limited bundle offer of both latest and original sample pack at 20% discount can be found on Sellfy.
106MB in total
16-bit WAV format
compressed/ZIP file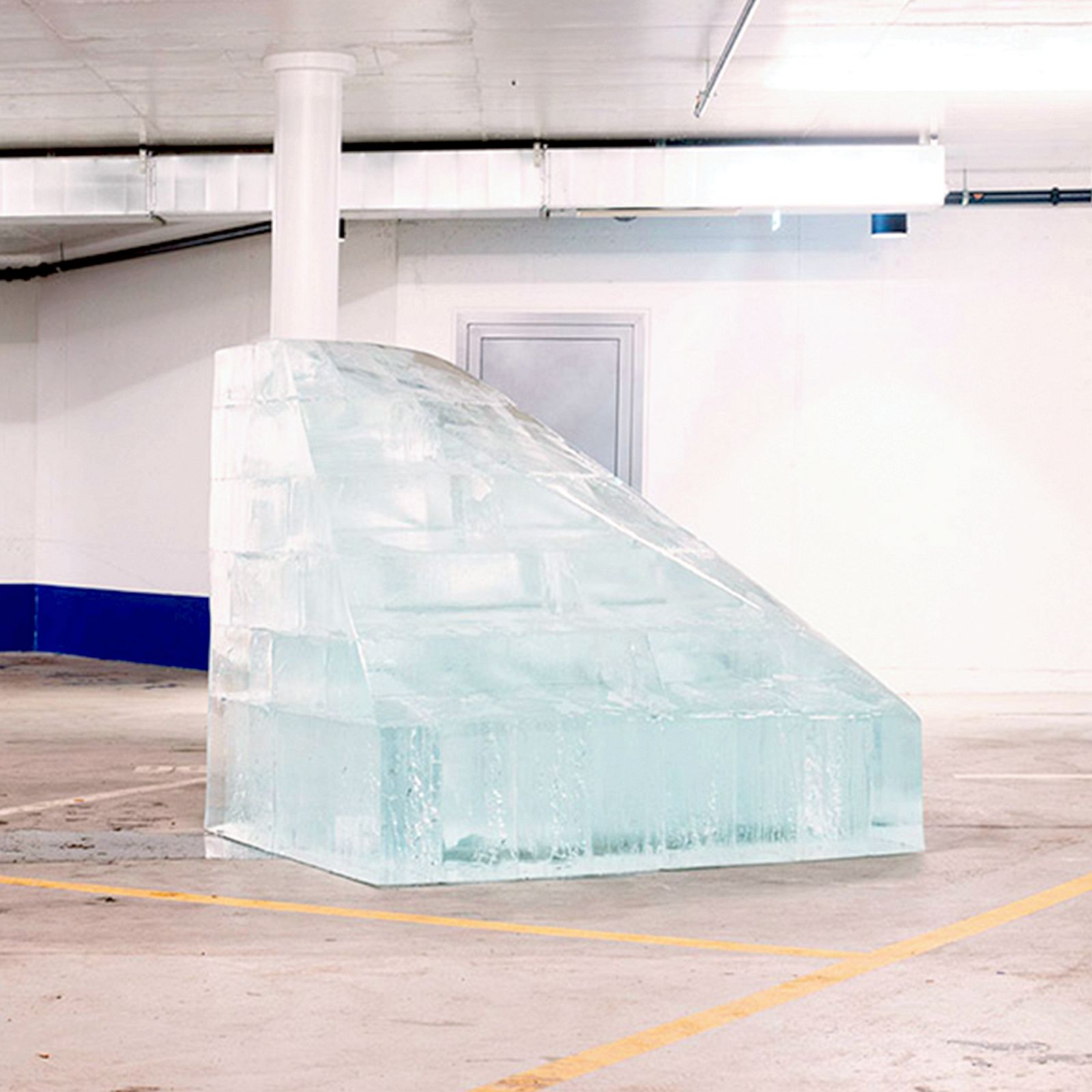 Ikr. Imprint on NTS
A feature of my own two songs were showcased on NTS' radio show 'Ikr. Imprint' as of October 2nd; 'Inked Streams', the opener single release to the 3-track EP 'Chamber', and an excerpt of 'Ambient Soundscape', taken from 'Virtual Earth, Physical Machine' - a research album project I conducted for my 7-month period study at CCCU. Click to tune in!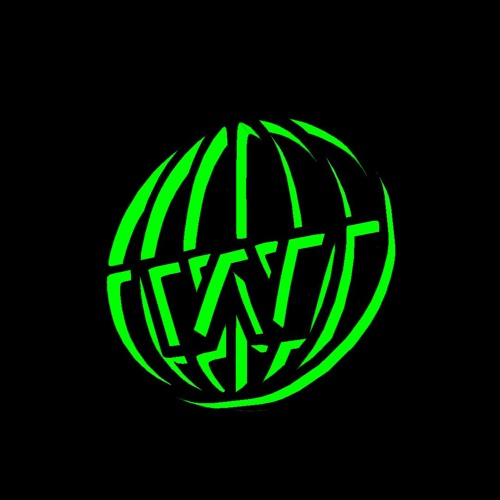 WARE 2019
As part of our 2-year anniversary of WARE, we released a free download bundle full of material from Klahrk, Otang, Himera, Waller and many more. I made the contribution with DJ tools for utilisation for club-orientated events specially, but also for others to use within our personal listening or sets. Click the image to redirect to the homepage of WARE in order to access the multimedia pack!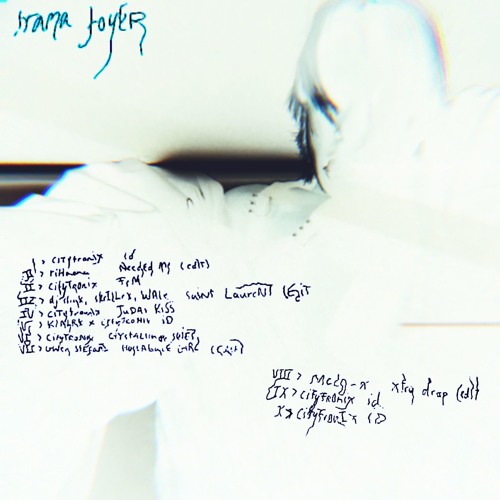 Irama Foyer by CityTronix (2019)
A 'stream-only' 12-minute sequence that features original cuts and edits spanning from MeLo-X, Klahrk, Rihanna, Gwen Stefani, DJ Sliink, Wale and Skrillex.
"If I can say anything about their latest mixtape, IRAMA FOYER, however, it would simply be that it seems to fulfill a promise that a lot of electronic music has been trying to make over the past few years." - Noisedart
"Phenomenal energy" - Our Culture Mag
"Really fascinating style and production" - EARMILK
Previously featured on DUMMY's BRAND NEW playlist.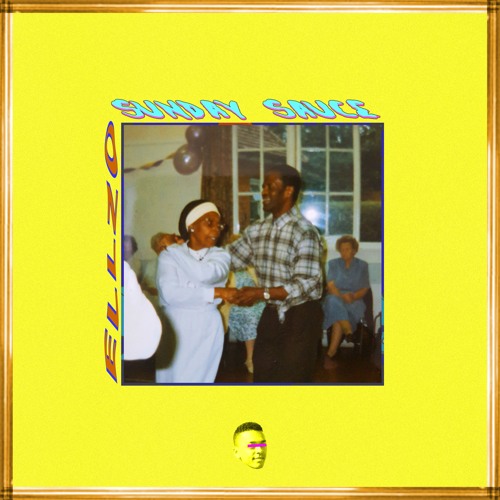 Sunday Sauce by Ellzo (2019)
A song arrangement and production by Ellzo previously showcased as part of the Boiler Room Crowdsourced Sample Pack demo reel, features my sample from the beginning onwards. Free download is also available.
Startup Sound by CityTronix (2019)
I created a shortform piece tailored for booting up systems of any kind, with anyone who wishes to use it! All sound design in this 10 second piece is of my own recordings. Click image to recieve a download of the ditty.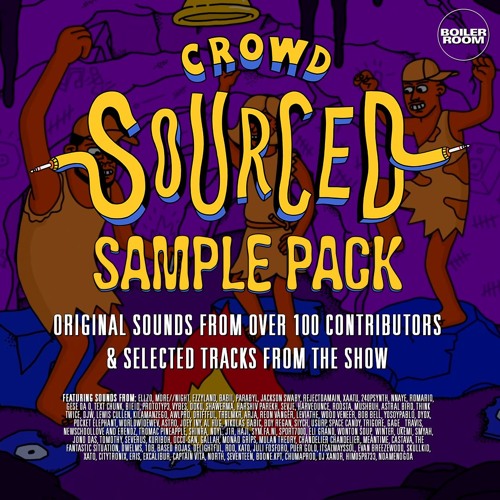 Crowdsourced Sample Pack by Boiler Room (2019)
I am one of the over 100 contributors who has samples featured within this sample pack for Boiler Room. This is malware and royalty-free for any creators to use within their own work. My sample can also be heard around the 43 second mark of the demo reel, which has been arranged and produced by Ellzo.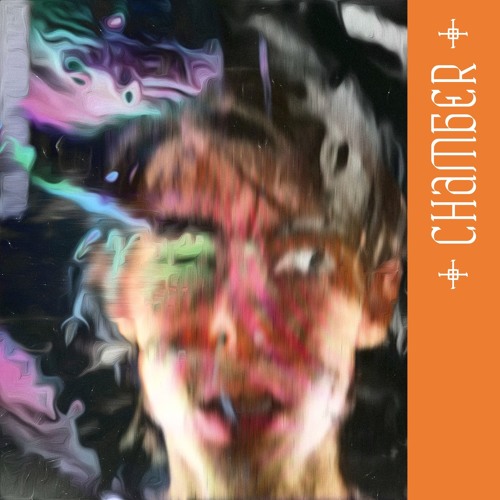 Chamber by CityTronix (2019)
This is an extended play exclusively released via Bandcamp on the 7th June 2019. Moreover, this is comprised of four tracks in which involves attributes of classical, experimental and electronica. Digital purchase is now available.
'Translucence' featured on Cralias' Guest Mix on Soul Feeder's SF.MIX series.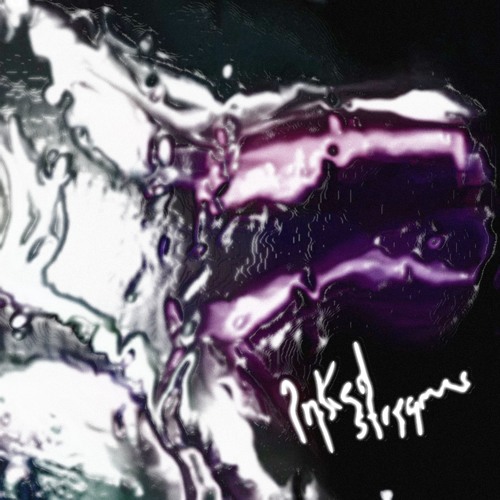 Inked Streams by CityTronix (2019)
This is a single release taken from my continuous mix EP 'Chamber', featuring tropes of classical that weaves throughout a taste of electronica, and to in summation,
"is an interlude that paces rapidly with melodies that shimmer over the top with its mechanical attack-y texture, like a stab to a fragile piece of glass that bursts into a glitterball".
As featured on NTS' bi-monthly show programme 'Ikr. Imprint'; Frisky Radio' monthly show 'Nomos Sessions', hosted by Seb Dhajje; Balamii Radio Guest Mix by Merci Jitter; Rinse FM's (France) 'Takeover Illegal Tapes' series, Guest Mix by Aeon Shaker b2b Keki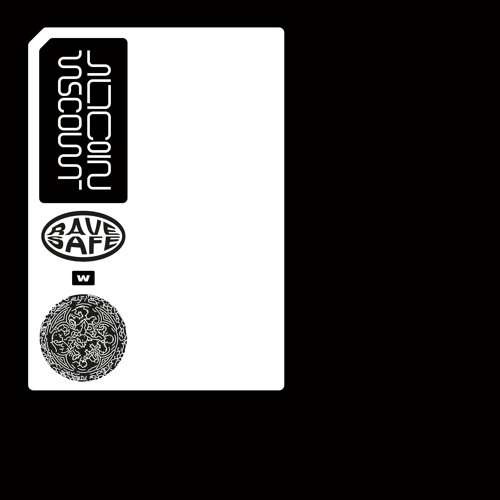 Viscount by Altcoin (2019)
Viscount is a five member collaborative project album in which entails music from myself, Klahrk, Waller, Tal-bot, Glimji Hideout and Otang; one of the releases have been premiered on AQNB. Designs are by Jack Clarke and are physically purchasable as Minidiscs.
As featured on Frisky Radio' monthly show 'Nomos Sessions', hosted by Seb Dhajje.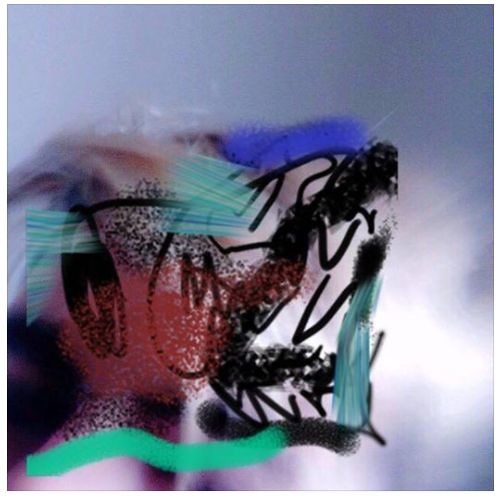 Guest Mix w/ Norfik, Radio Show With Cralias on Datafruits
I constructed a mix for Cralias for his residency with Datafruits, filled with bootlegs, cuts and edits of others works. My guest mix was also joint by Norfik, a signee on TAR. Click to lock in and listen!
Bioinstrument Project (2019)
Another collaborative project I'm forging with Kanye West, Bjork and FKA Twigs producer and musician Arca. I've been programming modules and units within Ableton to create music with motion tracking. Watch this space.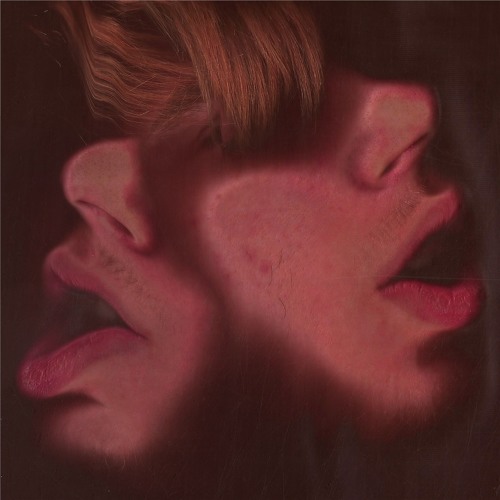 Judas Kiss (2019)
A shortform hard drum single that was released on 22nd March, containing tropes of deconstructed club and abstract textures with dissonant, fuzzy and warm kicks and instruments. Click the image to listen in.
As featured on Zuli's residency on NTS', guest appearance by Fausto Mercier.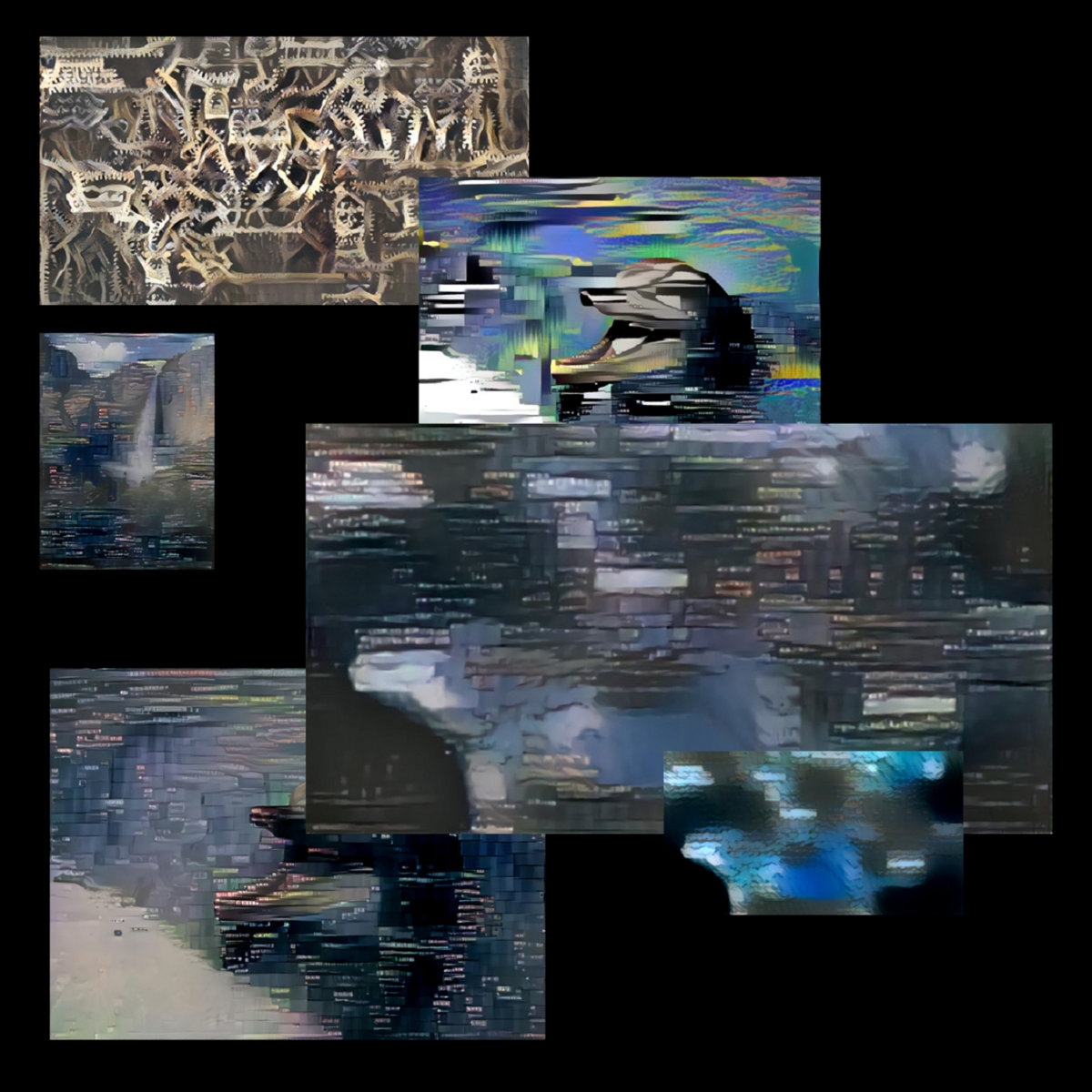 Virtual Earth, Physical Machine (2019)
A 40-minute sequence 'research album' I made in which I stress the hybrid relationship between reality and artificiality - the morphology between physical space and synthetic space. This is a packaged album with a synopsis, references, appendices and supplementary artwork as part of the project, available to download via Bandcamp.

This project was formed as part of my study at Canterbury Christ Church, which was conducted over a 7-month period.
As featured on NTS' bi-monthly show programme 'Ikr. Imprint'.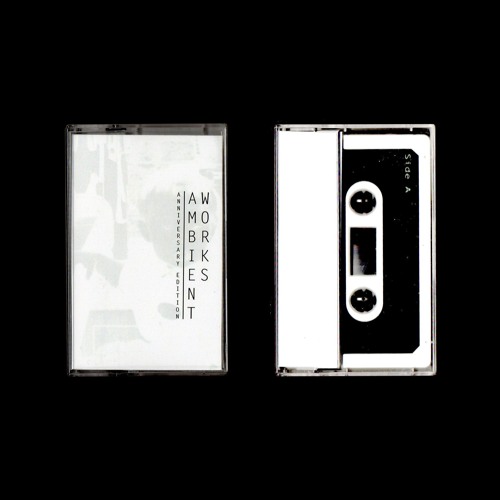 Ambient Works (Anniversary Edition) [2019]
This is a reissued compilation album distributed through WARE, which is now available on Spotify and other services. Supplementary and bonus tracks to the original tracklisting can only be found on a limited run of cassettes.
Dis The Ability (2018)
This is a visual piece I made for a multimedia compilation release named WARE 2018. This piece is largely focused with the obstacles of life for women - biologically, mentally and emotionally - in an ingrained patriarchal infrastructure, and instead I hope to shine a light on their strength and pain threshold in the world; childbirth, menstuation, postpartum psychosis, waxing, threading hair, foot fatigue and objectification.

The inspiration of this piece stemmed from Nancy Sinatra; I find her image, work ethic and music career to be compelling. Her whimsical and lighthearted mannerisms feel like the best traits you can obtain to conquer the worlds issues of being a woman.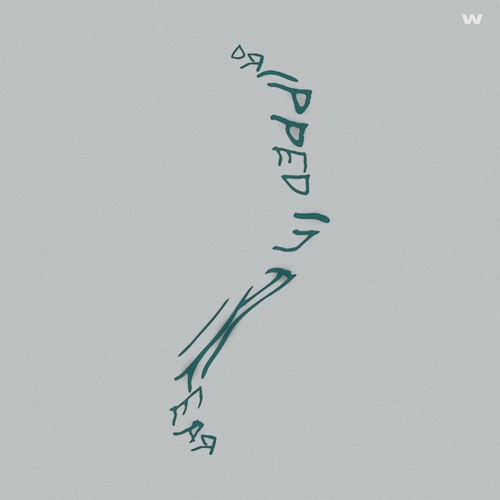 Dripped in Fear by CityTronix (2018)
Dripped in Fear is one of the opening single releases of WARE 2018, distributed exclusively to SoundCloud and in the format of a USB containing multimedia works from a variety of artists tapping into culture, politics and philosophy. This is one of very first official releases that features dub recordings of my own vocals - lonely and ghost-like cavenous phrases without the use of words in hopes to represent the feeling rather than a direct message complimented with it's dark pads and occasional industrial and pure tones running throughout. Click to lock in and listen!
As featured on Slugabed's Guest Mix on Bleep.
Lo-fi Trap by Jameson Hodge (2018)
I was given a task to create a short snippet of music, implementing Jameson's samples within a portion of his demo reel for Noiiz (Samplephonics), alongside additional sound works from my own sound design.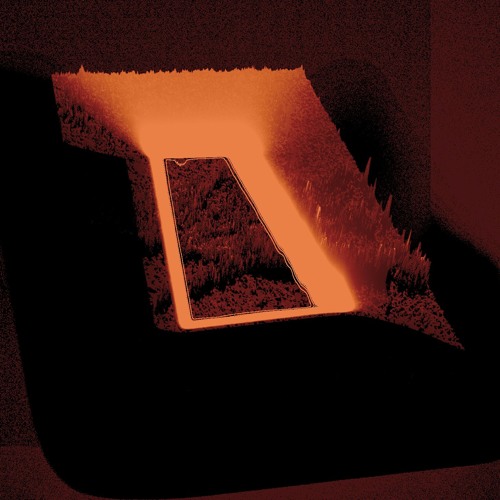 Fruitfuck (Klahrk Remix) by CityTronix (2018)
Ben Clarke, as known under the pseudonymn Klahrk, created a remix for the original and unreleased 'Fruitfuck', in which compliments and melds with the textures of my synthetic squeals and percussive elements overloaded with Klahrk's bombastic and fizzy basses that runs throughout the piece. Click the image to take a listen!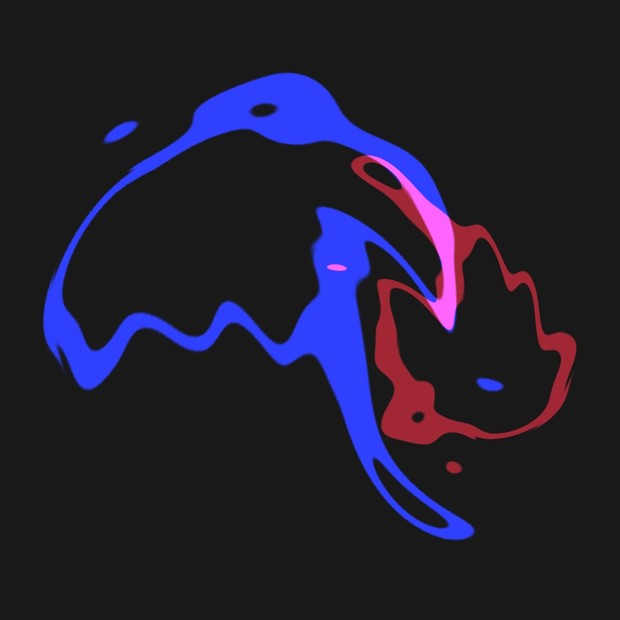 Sample Pack (2018)
A sample pack containing all essentials for music producers and artists to use and abuse within their own productions and compositions; 10 kicks, 27 one-shot percussion, 15 one-shot FX, 8 basses, 3 pads, 4 loops and 2 miscellaneous.
93.8MB in total
16-bit WAV format
compressed/ZIP file
Tour Dates
Upcoming Tour Dates
...
Past Tour Dates
25th January 2018 - London - Amersham Arms, 388 New Cross Road, SE14 6TY London, United Kingdom / 20:00 til 03:00
14th February 2019 - Bristol - The Mothers Ruin, 7-9 St Nicholas St, BS1 1UE Bristol, United Kingdom / 20:00 til 02:00
22nd February 2019 - Munich - Common Ground, Zschokkestraße 36, 80687 München, Germany / 20:00 til 04:00
19th April 2019 - London - Rye Wax, 133 Rye Lane, SE15 4ST London, United Kingdom / 23:00 til 05:00
7th June 2019 - London - The Glove That Fits, 179 Morning Lane, E96LH London, United Kingdom / 21:00 til 01:30
8th June 2019 - Brighton - Loading, 11 Lower Promenade, Madiera Drive, BN2 1ET Brighton, United Kingdom / 23:00 til 03:00
13th June 2019 - Leeds - Wharf Chambers, Ground Floor, 23 - 25 Wharf Street, LS2 7EQ Leeds, United Kingdom / 21:00 til 02:00
28th June 2019 - Bristol - The Old England, 43 Bath Buildings, BS6 5PT Bristol, United Kingdom / 20:00 til 01:00
11th July 2019 - London - Rye Wax, 133 Rye Lane, SE15 4ST London, United Kingdom / 22:00 til 02:30
18th December 2019 - London - The Four Quarters, 187 Rye Lane, SE15 4TP London, United Kingdom / 20:00 til 01:00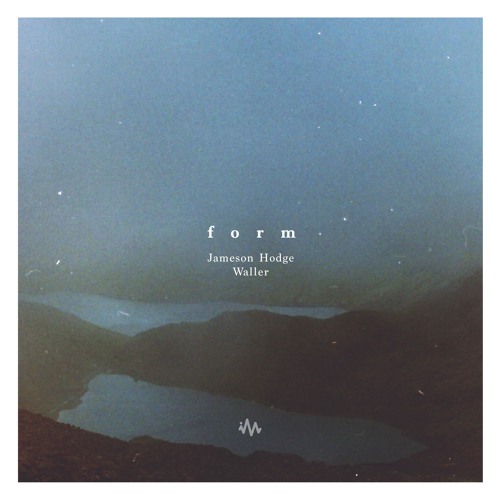 Beyond (CITYTRONIX Remix) by Jameson Hodge & Waller [2017]
I did a remix as part of a B side for Jameson Hodge & Waller's 'Form' mini-album, a release via Insight Music. The album is distributed digitally and physically in CD format, which is available to purchase on Insight Music's webpage.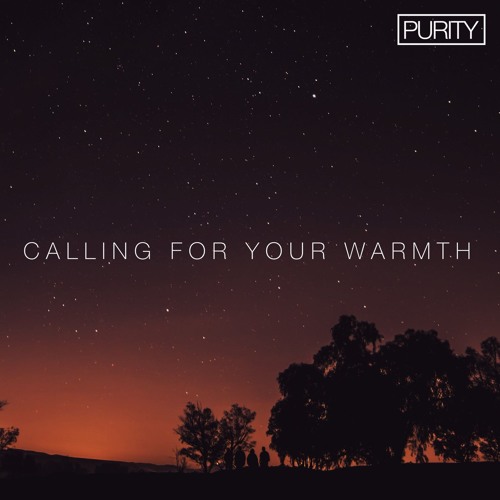 Calling For Your Warmth by CityTronix (2015)
In 2015 I became a fraction of / and made my debut release via the collective "Purity", formed by Kaizen and Yoe Mase. The release itself managed to amass over 100k listens on SoundCloud (and counting), whilst also recieving approval from a number of artists and average listeners. The track itself is progressive house - with sweet plucked melodies, pitched cavernous vocal cuts and smooth basslines. Click the image to take a listen!
Melancholia by Konnektion (2015)
Initially released in 2015, Konnektion was another psuedonym I created as part of a side project that was later abolished. The first release under Konnektion, 'Melancholia', has had widespread recognition consequently exceeding a million views collectively on YouTube alone, and used most notably by YouTube user Jordan Clark with her DIY uploads. Click this image to watch the video.